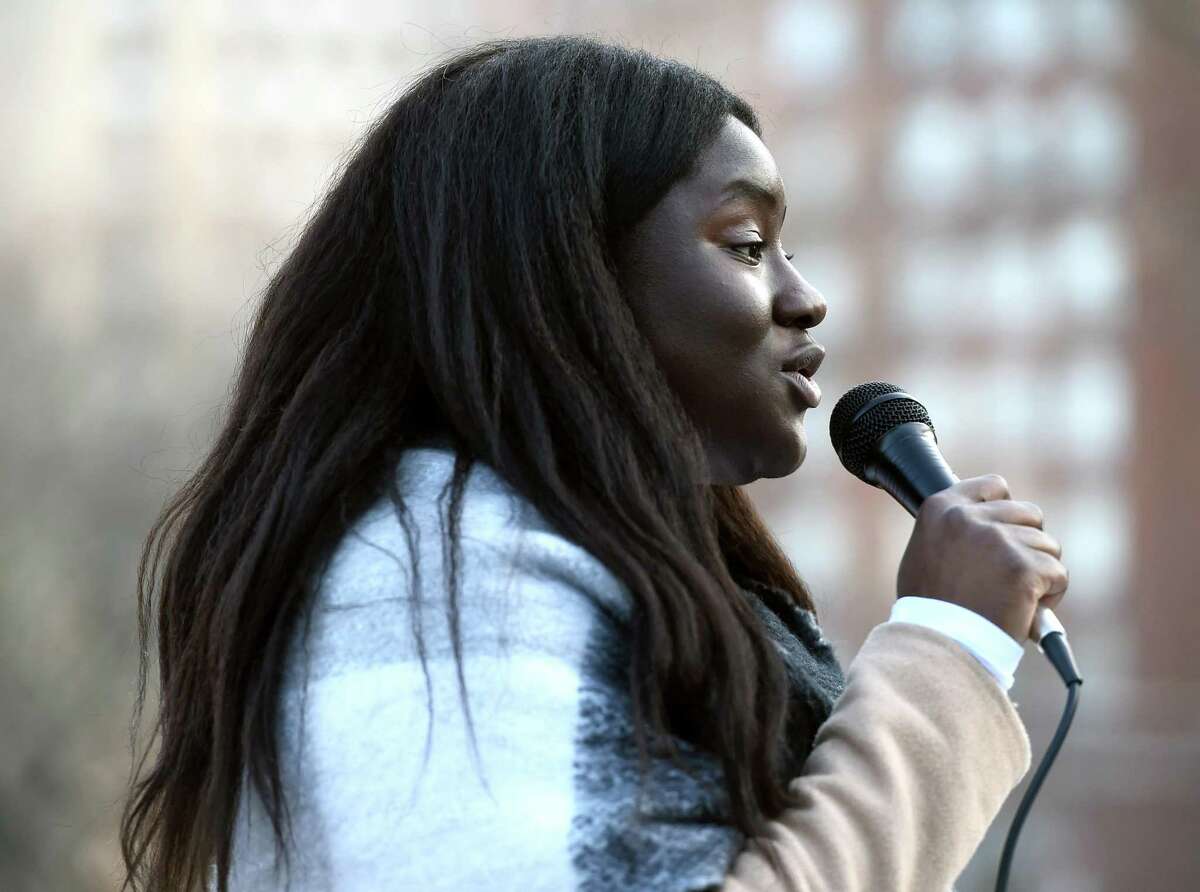 Jennifer Quaye-Hudson, external affairs director for Connecticut Voices for Children, speaks at a rally on the New Haven Green for more pay for child care workers and financial assistance for parents on March 15, 2022.
NEW HAVEN — About 300 early-childhood caregivers, parents and children rallied Tuesday morning in the city to call for fair wages and financial help for families and those who devote their careers to caring for preschoolers.
The "Morning Without Childcare" rally, among several held throughout the state Tuesday, closed many programs for two hours to call on the state to increase support by $700 million. Without the help for child care providers and families, parents can't afford the services, and many leave the workforce in order to care for their children at home, organizers said.